How to Spend Time Outside During Cold Weather?
As soon as the cold months of winter arrive, people bid goodbye to outdoor activities and choose to stay inside more often as the fear that cold is sickening.
As soon as the cold months of winter arrive, people bid goodbye to outdoor activities and choose to stay inside more often as the fear that cold is sickening. However, quitting your outdoor activities just because it is cold outside will make you more vulnerable to feel cold when you have to get outside for some work. Our bodies are adaptive of the environments if only we practice enough to make it used to cold as well as it is with the warmer months. You should enjoy winters as much as you enjoy summers by staying outside more often and indulging in different outdoor activities and games. We have listed down some of the best ideas on how you can easily spend more time outside during winters. First, let's talk about why is it important not t stop your outdoor activities when it gets cold and snowy outside.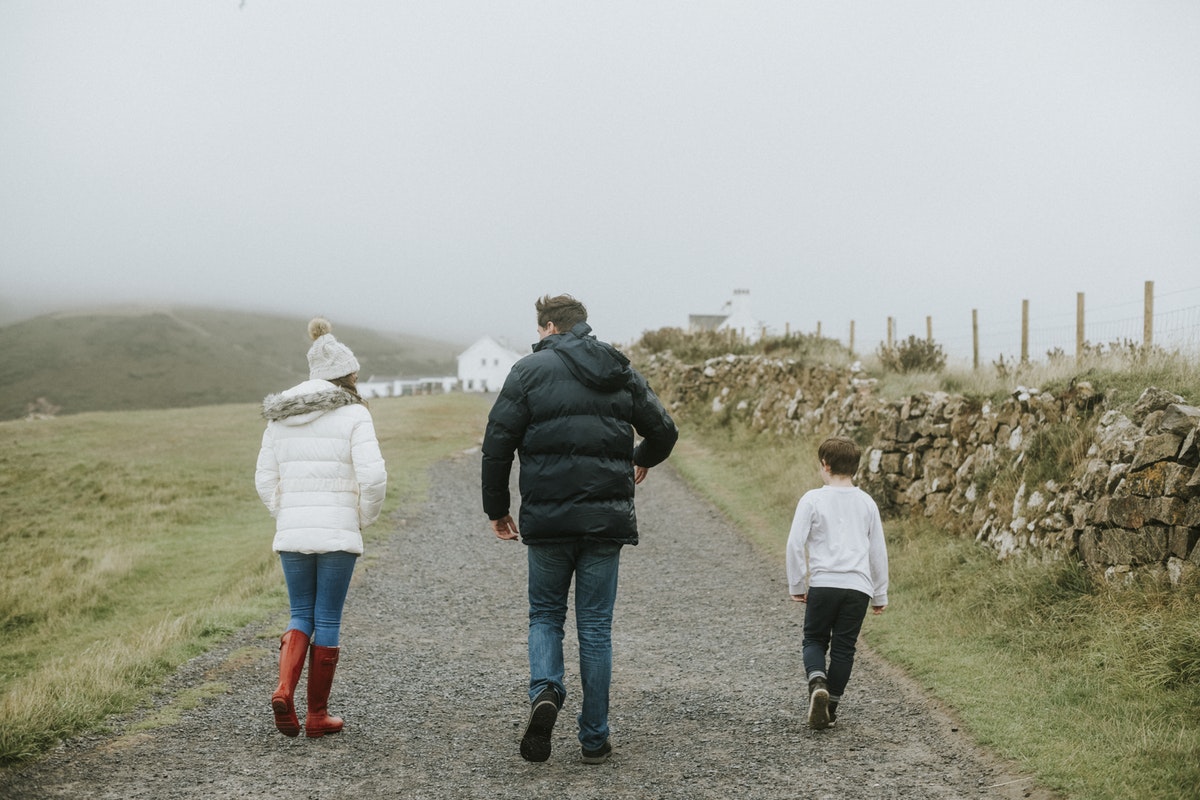 Why Spending Time Outside Is Important In Winter
Staying outside for a while in winters is extremely beneficial for your physical and mental well-being. You may not be in favour of letting your children go outside or play with them outdoors, but it is essential for their growth. You may get a runny nose due to the cold, but that won't be flu. Your body becomes stiffer when you stay inside, but when you let it loose and embrace the weather, you will feel more comfortable. If you want to play in the snow in the morning when the sun is up, it will be a great source for Vitamin D. Cold weather can limit the sources for your body for absorbing enough vitamin D. Even if you consult osteopaths near me, they will tell you that sunlight is the best source to absorb vitamin D that is essential for the strength of the bones.
[youtube https://www.youtube.com/watch?v=PsTvMHeUE1g]
Ways To Spend Time Outside In Cold Weather
Following are different ways and interesting ideas to make your winters more active and enjoyable. Don't become a sloth and get out of your cosy bed to get the most of this year's winter.
Do Winter Shopping
The most exciting thing that you can do to stay a bit longer outside of your home is to prepare for the coming winter ventures. The right winter protective gear will help you stay covered even if you are playing outside in the snow or rough chilled winds. Earmuffs, woollen caps, gloves, face warmer, neck scarf, a warm coat or jacket, leggings, socks, and pair of long boots are must-haves when you are expecting long winters and more snow. You can also buy some skate boots, skiing boards, goggles, and ice glares to help you better with your fun winter activities.
Go For Small Walks
Your body needs movement and exercise that is quite different from the daily indoor chores that you do in your house. To give your body the proper warmth, you will need to go outside. You might be surprised to know how going out in the snow will warm you up. However, when you
Winter Camping
Who said that you cannot camp in winters just because the camping parks and sites are closed for the winter months? Try something different in this year's winter season and make your backyard your camping site. You cannot even imagine how great it would feel setting your camp and lighting some old-fashioned lamps to keep you warm and cosy. Take out the sleeping bags, cover yourself with the warmest clothes you have and arrange the midnight snacks. Talk about the horrors of the forests, and add background music of wolves' howling to create a proper effect.
Ice Skating
When the ponds and lakes are covered with ice it is the best time to go ice skating if only you are sure that the ice won't melt. Take out your skating shoes, gear up all the other things, and get ready to give your adrenaline glands a boost of excitement. Ice skating parks are also on the go in winters where youngsters especially practice for their school ice skating games.
Learn The Art Of Skiing
Accept it! Everyone loves skiing, but very few really know how to properly ski. It takes a lot of practice. Snowboarding and skiing are known as the best winter sports to keep you active even on the coldest of days. People who are concerned about staying active rush to skiing sports every weekend and learn to ski even if they are not professionals in the game. If you stay consistent in your practices, you can learn skiing within a month.
Play In The Snow
You can also play in the snow with your children by making a snowman or make snowballs and make your backyard a battleground. The more snowballs you hit the more chances of winning. This will also bring your family together and your children will also enjoy that they are finally getting some outdoor activity.
What's Your Reaction?